Modern methods of mass spectrometry and chromatography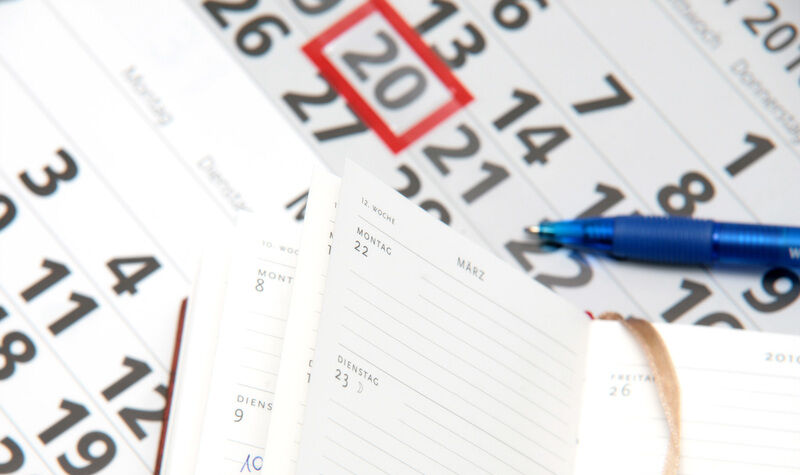 The seminar of the Joint Mass Spectrometry Centre Rostock-Munich (JMSC) takes also place in summer term 2021 with presenters from academic or industrial research. It provides a deeper insight into developments and applications in the field of mass spectrometry and chromatography, which can subsequently be discussed.
The seminar takes place - if not otherwise stated - on Tuesdays at 17:30 h in seminar room 110 of the Research Building of the Department "Life, Light, Matter" of the Interdisciplinary Faculty of the University of Rostock, Albert-Einstein-Straße 25, 18059 Rostock. The lectures are also transmitted via Team Viewer. The Team Viewer links will be published with the announcement of the speaker.
+++ Note: Due to the currently applicable contact restrictions and hygiene regulations, the lecture will be broadcast online via Zoom. The Zoom links and QR-codes will be published per email with the announcement of the lecturer. Please contact Mrs Kühl to recieve the information. +++
All interested parties are welcome!
Dates of the MS seminar in winter term 2021/22
| | | |
| --- | --- | --- |
| Date | Speaker | Title |
| 18.10.21 (Mo) | Christian Menhard & Dominic Kastner, InnoLas Laser GmbH, Krailling, Germany | Nd:YAG lasers and optical parametric oscillators (OPO) as sources for laser mass spectrometric measurements. |
| 26.10.21 | Prof. Dr. Sylvia Speller, Department of Physics of Surfaces and Interfaces University of Rostock, Rostock, Germany | Scanning Probe Microscopy Studies of living cells |
| 15.11 (Mo) | Dr. Sebastiano Di Bucchianico, Comprehensive Molecular Analytics, Helmholtz Zentrum München, Munich, Germany | Genotoxic and mutagenic hazard of atmospheric air pollution |
| 23.11 | Dr. Gerhard Steiner, GRIMM Aerosol Technik Ainring GmbH & Co. KG, Ainring, Germany | From Micro to Nano. Covering the size range from 35μm to 1nm with Grimm Aerosol Size Spectrometers. |
| 29.11 (Mo) | Prof. Dr. Marcus Rieker, HORIBA Europe Ltd., Oberursel, Germany | TBA |
| 07.12 | Prof. Dr. Johan Øvrevik, Division of Climate and Environmental Health Norwegian Institute of Public Health, Oslo, Norway | Beyond oxidative stress: Mechanisms of combustion particle toxicity and the potential importance of polycyclic aromatic hydrocarbons |
| 11.01.22 | Prof. Dr. Gunnar Dittmar, Proteomics of Cellular Signaling Université de Luxembourg, Strassen, Luxembourg | TBA |
| 18.01.22 | Prof. Dr. Jeroen Buters, Center for Allergy and Environment (ZAUM) Technical University and Helmholtz Center Munich, Munich, Germany | TBA |
| 25.01.22 | Prof. Dr. Jan Hovorka, Faculty of Science, Charles University, Prague, Czech Republic | TBA |
---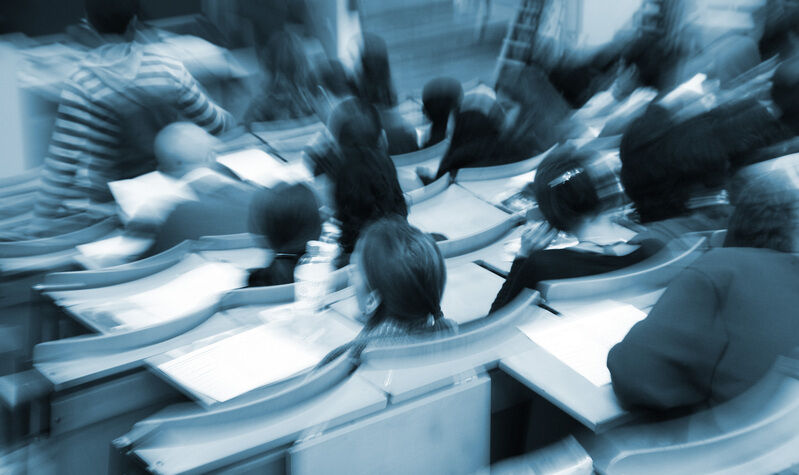 | Bachelor Chemie | Master Chemie | LAC | MBT |
| --- | --- | --- | --- |
| LV 13310 Analytische Chemie IA - Grundlagen der Analytischen Chemie | LV 13587 Analytische Chemie III/ TC II - Instrumentelle Analytik & Biotechnologie | LV 13574 Analytische Chemie I - Grundlagen und Umweltchemie | LV 13582 Analytische und Physikalische Chemie für MBT |
| LV 13325 Analytische Chemie IIA, Umweltanalytik | LV 13468 Analytische Chemie IV - Ökologische Chemie | LV 13582 Analytische Chemie II - Strukturaufklärung | |
| LV 13324 Strukturanalytik I, Massenspektrometrie | LV 13469 Analytische Chemie V - Moderne MEthoden der Massenspektrometrie und Chromatographie | LV 13583 Analytische Chemie III - Umweltanalytik | |
| | LV 13327 Aktuelle Themen in der Massenspektrometrie | | |
---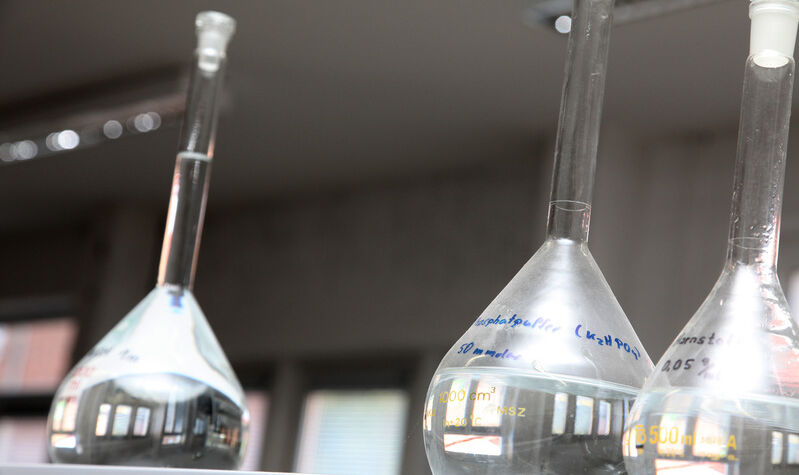 | Bachelor Chemie | Master Chemie | LAC | MBT/AUF |
| --- | --- | --- | --- |
| LV 13321 Analytische Chemie I - Analytisch Chemisches Grundpraktikum | LV 13471 Methodenpraktikum | LV 13582 Analytische Chemie II - Strukturaufklärung | LV 13530 Grundlagen der Chemie für Argrarwissenschaftler |
| LV 13325 Analytische Chemie II - Instrumentelle Analytik | | LV 13581 Fortgeschrittenen Praktikum - Instrumentelle Chemie Analytische und Technische Chemie für Fortgeschrittene | LV 13582 Analytische und Physikalische Chemie für MBT |